Phil's first brush with adversity came at the early age of 13 when his mother passed away from breast cancer.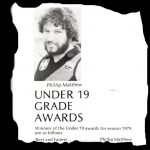 Academia was definitely not a strong suit, so putting energies into sport was the way of the day. Phil became an elite junior footballer for the Essendon Football Club and then went on to become an assistant coach of senior players in his local community, where he endeavored to merge mindset strategies with physical fitness.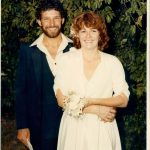 Phil married his belle Janine early on and have been married for almost 35 years, having two children Louise and Tom along the way. Once married they purchased a couple of properties by age 24 and 22 respectively and not really sure of what they were doing, went on to buy and build multiple houses in different states hoping this would provide above average choices and options down the track, which it did.







At around age 32 Phil was at a crossroads, he had questions,
"what's the difference between the people who make it and the ones who don't"?
"who knows what's going on around here financially"?
These inquiries led to a change in career trajectory which involved Phil starting a part time small business, a trajectory that would give Phil more than he bargained for, a path that would ultimately trigger anxiety and terror from places that Phil couldn't fathom or explain at the time.
In persevering through this over several years Phil went through major personal transformation and developed very valuable skills in communication, team building and leadership, whilst at the same time witnessing and experiencing why people get "stuck" and "struggle with themselves", so much.

Phil worked very successfully for employers for 20 years in two very different disciplines being engineering surveying and then sales and marketing. During that time Phil discerned the hidden secrets to becoming an invaluable employee that essentially separates any person from the pack.
With bigger goals Phil started his own contracting and consultancy business specializing in recruiting and building and developing commission only phone sales teams.
So …. Phil was a late developer and had not made any real money until age 40, however after that was able to achieve million-dollar results in both direct sales and through property investments, by changing the image he had of himself and by changing his paradigms about money.
In 2013, Phil with son Tom founded their own father and son "entrepreneurial" online business creation, "Phil And Tom" which helps visionary families and a few emerging entrepreneurs to brand themselves online using video.

Phil's philosophies are built around understanding yourself first, your beliefs and your values, having a heart for people, being a leader in the home, and continually seeking the best "YOU" through "BEING OPEN" to the possibilities of situations and circumstances outside your current awareness.
As the famous basketball coach John Wooden said "it's what you learn after you know it all that counts".
Phil has been studying personal growth and development for more than 25 years, and he is thrilled to be able to turn his passion into a business that helps people live happier, healthier, more abundant lives.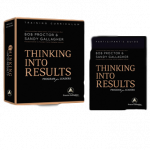 Today, Phil facilitates the "Thinking Into Results" program and works enthusiastically with individuals, families, business, organisations and companies to guide them in discovering their deepest goals and desires, reaching their potential and achieving their personal and professional goals.
"Thinking Into Results" is widely acknowledged as the most powerful corporate transformational program of its kind, consulting on the most profound,powerful, and transformative concepts and strategies humankind has ever known.
Phil often thinks about the questions that got him started on his journey,
"if you keep doing what you have always been doing, you will always have what you've got"
"if you want something you've never had before, then you've got to do something you have never done before!"